Question of the Week: What bands are among the most underrated…
Posted by A.C. Rhodes on November 1, 2009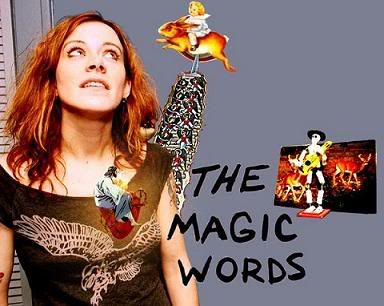 along with their records?
3 Responses to "Question of the Week: What bands are among the most underrated…"
November 3, 2009 at 4:03 pm

Pink.

OK, I wasn't the first one to say it … James Montgomery at MTV.com had a piece, "Pink: The World's Most Underrated Superstar." (http://www.mtv.com/news/articles/1623246/20091006/story.jhtml) Oxymoron, I know … how can a superstar be underrated? But this is rockcritics.com, and while Pink doesn't get dissed by critics, I think she often gets ignored (she's currently ranked the 1377th-best artist on the Acclaimed.music compilation of critics). Main reasons I think she's underrated: 1) she's hard to pigeonhole, one label does not fit all … on her current tour, besides her own songs, she covers AC/DC, Led Zeppelin, Queen, and Gnarls Barkley. 2) To the extent people do label her, she's tossed into the "teen pop star who grew up" pile. So she's compared to Xtina and Britney and Justin (aka the 3 Mouseketeers), but not to Robert Plant or Freddie Mercury or Janis Joplin (she comes off well in the latter comparisons, but no one bothers, because she's not taken seriously enough). 3) She has never made a 100% great album.

The best one is Missundaztood, but it got the most critical attention, so it's not really her most underrated album. I'll go with the most recent, Funhouse.

November 4, 2009 at 8:45 am

I think I agree more with your second point than your first, Steven (though Freddie Mercury? I don't hear nearly so much theatrical flair or whooping around in Pink's voice. Plant and Joplin, absolutely.). But regarding the first point, surely, the "she's hard to pigeonhole, one label does not fit all" idea is precisely a reason for rock critics to gravitate towards her. I actually have a theory (entirely serious, though I've never done an actual background study to prove or disprove it) that 95% of record reviews are about that exact thing: the critic telling you how un-pigeonhole-able said artist is. It's almost like the number one fallback position for a rock critic to take (I don't let myself off the hook here; I'm certain that 95% of my own record reviews are about this also).

So I'm not saying I disagree with your choice of Pink as underrated by rock critics, but I don't think her eclectic nature is the core reason.

November 4, 2009 at 7:51 pm

I am a big fan of Pink's, and I agree she doesn't get the attention she deserves. But I'm a little off-center even among her fan base, in that I think "Try This" is her best album.